Anyone want one of these new projector-phones?
The movie 'Sleepless' was chock-a-block full of visual effects like this and we had a blast creating that high-tech world.
In this shot we wrapped pieces of cardboard with green tape. After tracking and rotoscoping, we were able to replace that with 3D modeled phones. We then completed the shot by compositing in holographic screens.
We feel so grateful for being able to be part of this creative industry where we get to image a reality, then make it happen. Living the dream!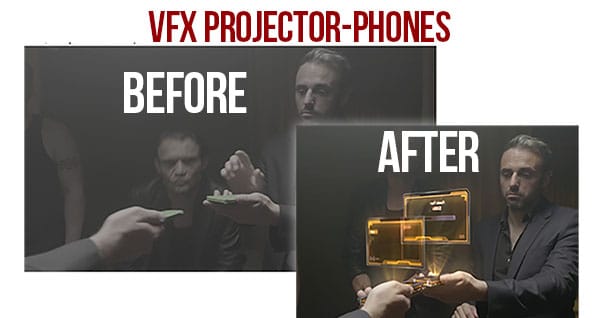 Thanks for checking this out!
Izzy,
VFX for low-budget feature films