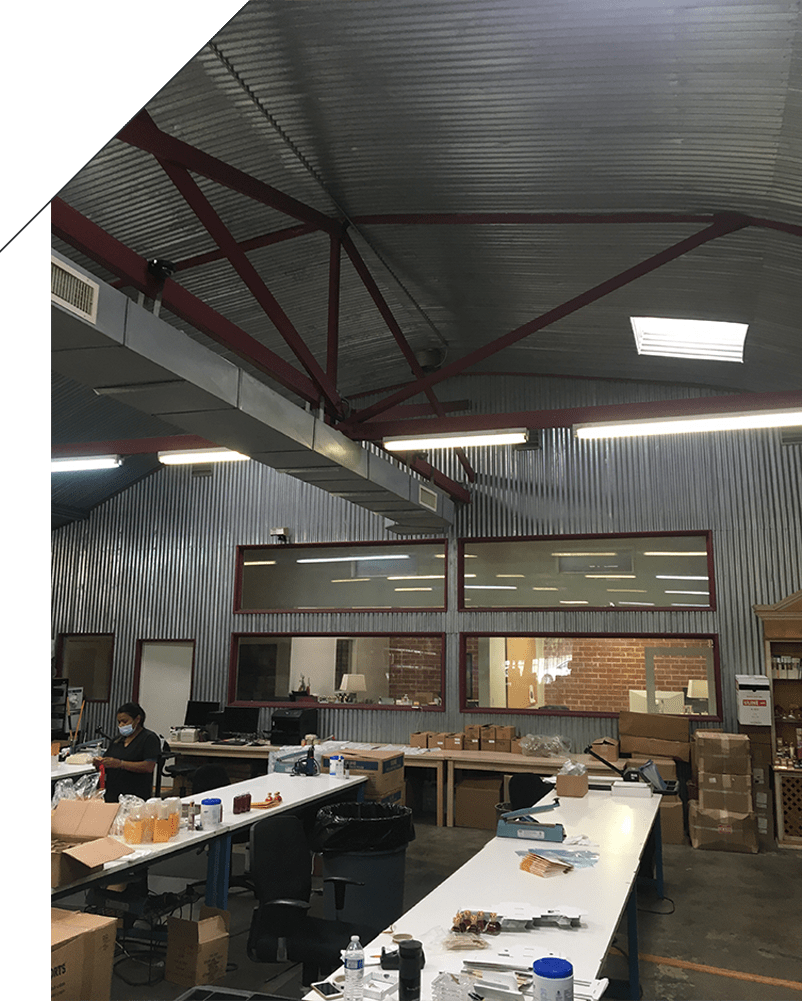 Our process is very easy
though it can start in a multitude of ways:
– a blueprint.
– a reference photograph.
– a visual reference of any kind.
– a sketch.
– a brief chat even.
No piece of information is too much.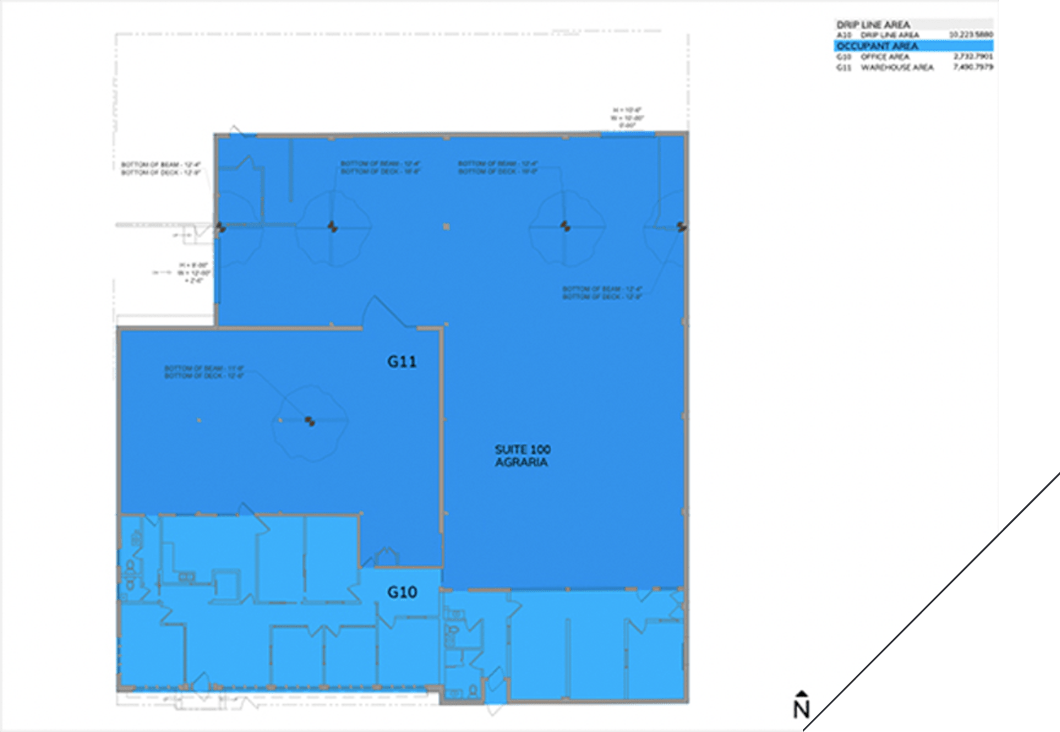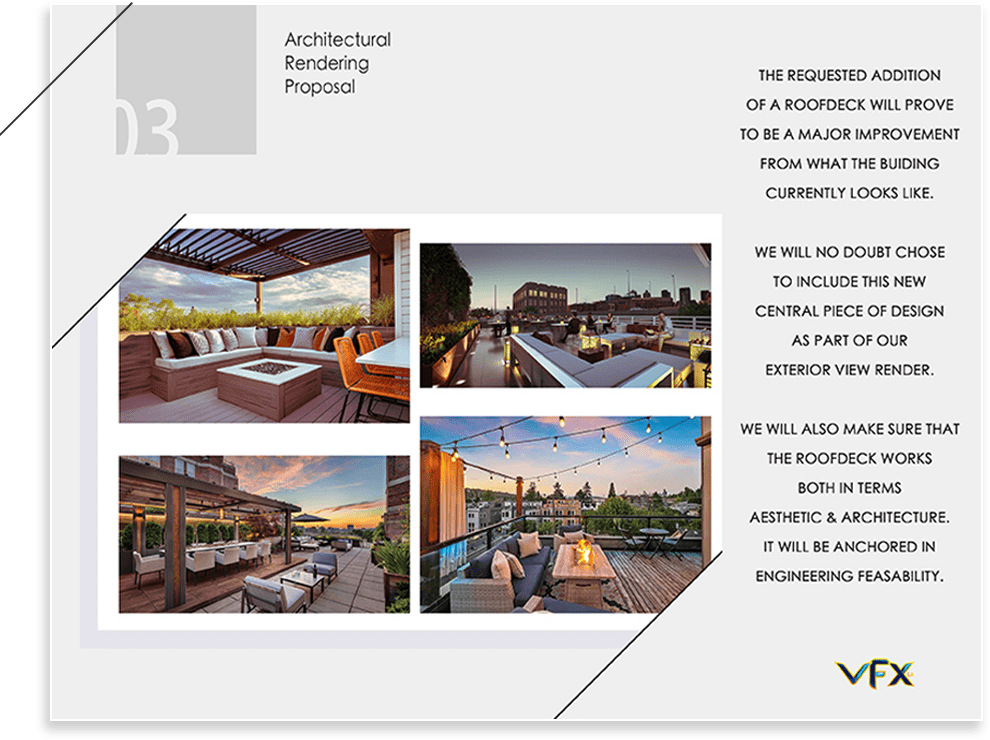 We start by understading the core purpose of the building.
from historical heritage to helipads: Social context, green energy, public transport, day care centers, economic targets, topological concerns, etc…
Following that initial conversation-starter, we assemble what we call an 'Architectural Study' . where our team of Design & Engineering Consultants put together a multi-page PDF to list all the influences and references we believe are helpful to scope & Design your project thoroughly.
FLOOR PLANS & DESIGN SELECTION
Upon receipt of your selection, we then have our in-house Architects create Floor Plan options. We also mark our suggestions for furniture & decorations, so that you can already start visualizing your building at this early stage.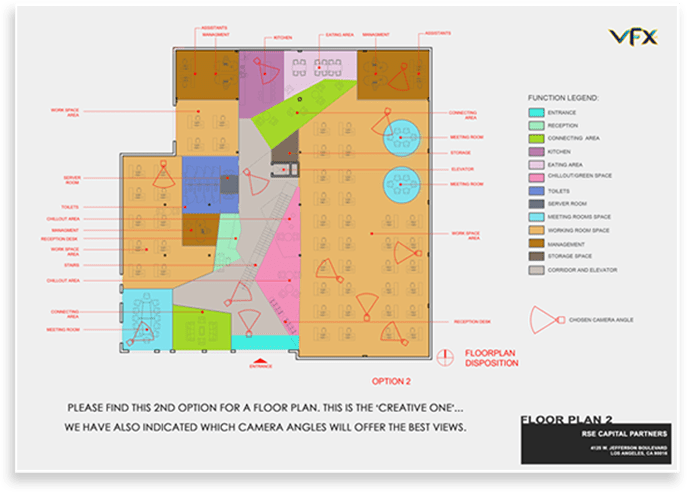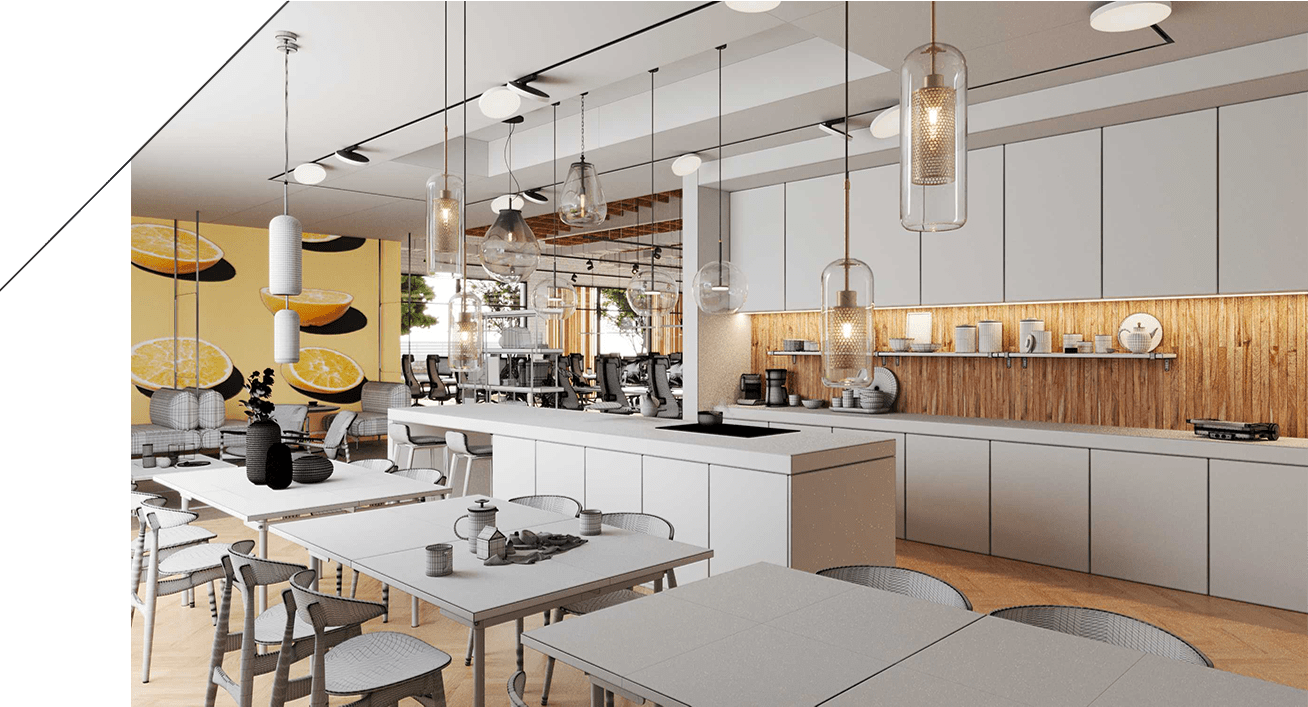 'Clays' are where the fun begins.
We've taken in your preferences, all your sources of insipiration, and we have now modelled the building + laid the basic shapes of the furniture as placeholders. There are no textures yet and only basic lighting is applied to help you gauge the volumetric use of each room.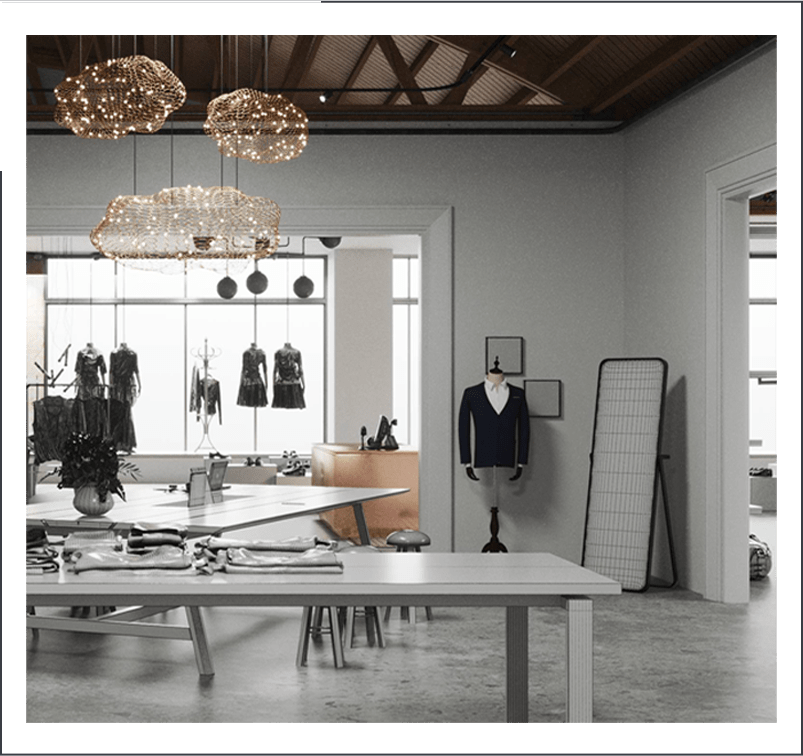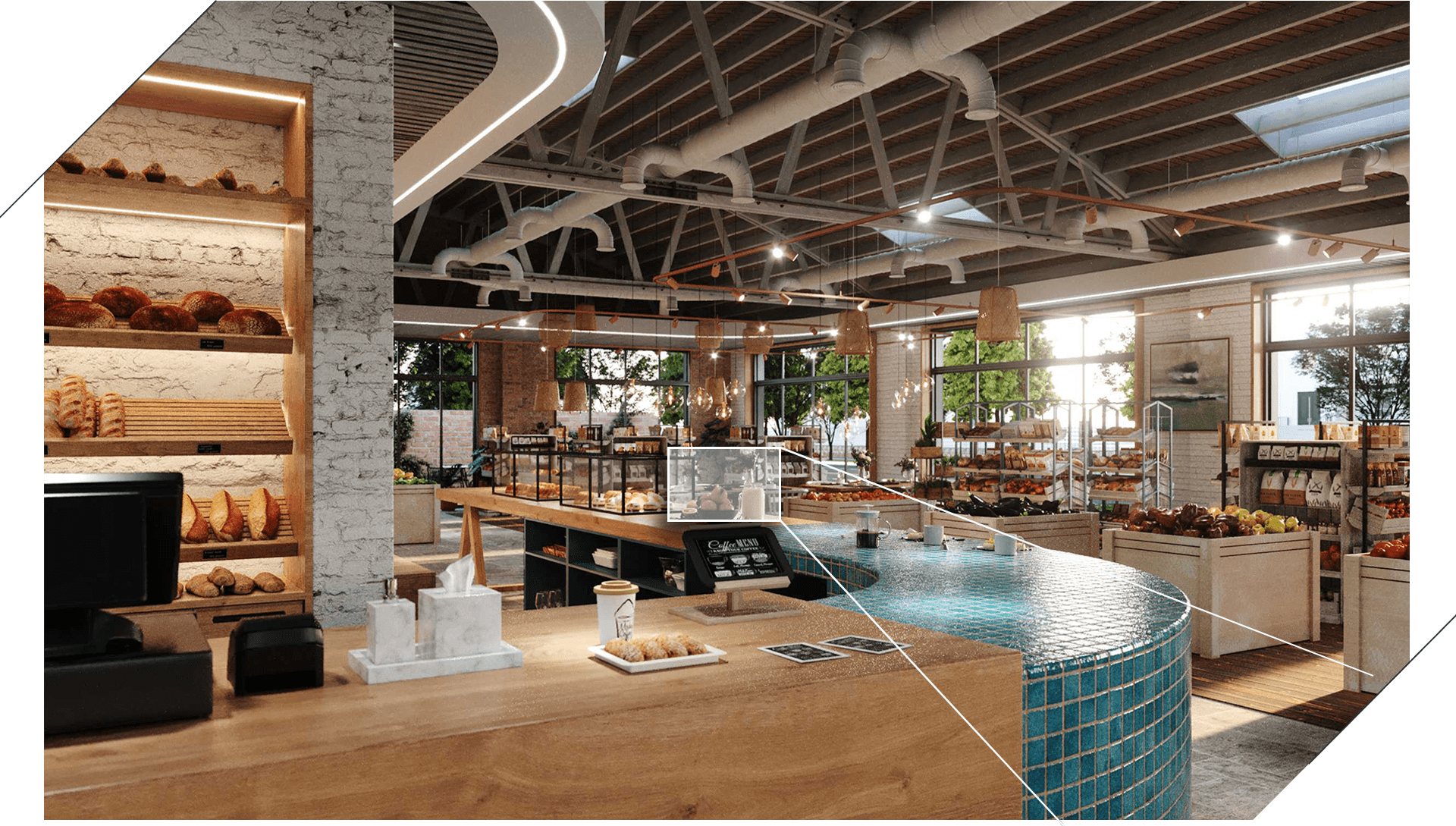 Given our thorough start-up process, with only a couple of rounds of tests and feedback, we usually land right where you need to be within 10 days. the result is a gorgeous photorealistic 4k image. Though as you can see with the insert, our level of detail can reach a resolution of 8k, 16k, 32k… Sky's the limit.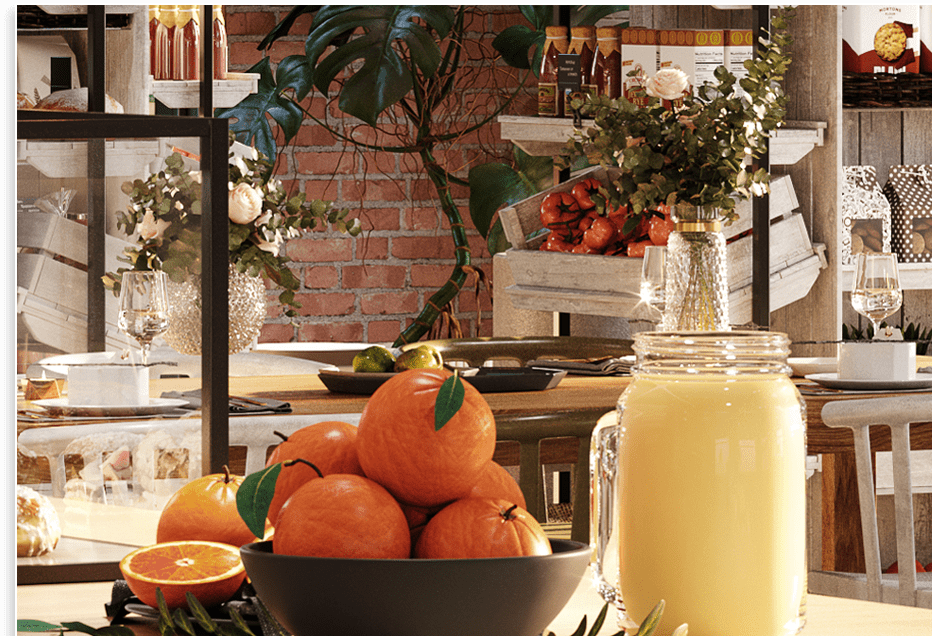 Last but not the least, should you require more than a classic rendering, we can take our 3D project and turn it into a 360 property, ready for a VR tour which will leave your potential investors eager to set up the construction cranes themselves.